NOTE: Even if a trip like this is out of the question, I hope you will read through this because there may be some aha insight for you that can make a difference. I've learned that you never know how, when or where inspiration will come.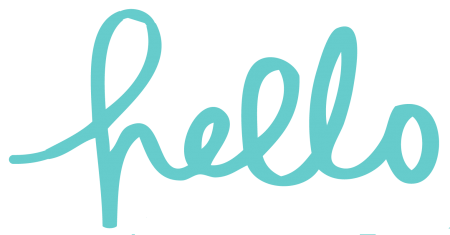 , I'm Lesley Riley and I'm teaching a Red Thread Retreat workshop in the outskirts of Amsterdam in a dune filled, countryside nature reserve along the North Sea. It's the closest spot to heaven we could find.
I hope I have you at hello, but like Tom Cruise, I will go on to tell you the top 10 reasons why you should join us in Amsterdam.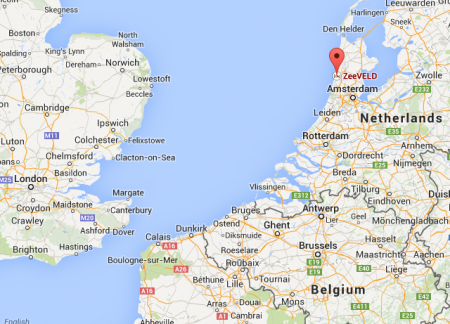 1. Something magical happens when you gather with like-minded souls to create art vs. creating at home in your studio.
2. Being away from your usual environment primes you to think outside the box and make new connections with yourself and your soul which leads to new and deeper art. It's almost like beginning anew. This could be your chance to shed the old you and move toward a new way of being. Step out of your ordinary world and day-to-day routine. Be brave.
3. Experiencing a new place open your eyes to a whole new way of thinking. It creates an opportunity for you to do what you were made to do. Every.single.time I've traveled to new lands, I see the world and my life with new eyes. It changes you. Forever.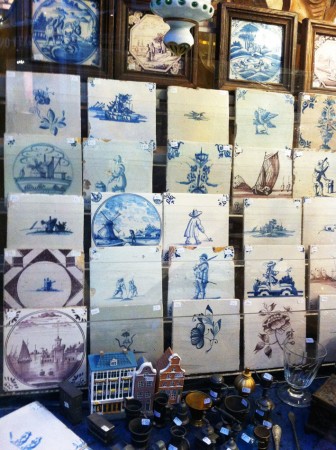 4. There will be a cross cultural exchange of ideas and inspiration – a mix of Dutch and old-world aesthetics and new-world concepts and ways of approaching our art. I will lead the retreat but there will be many teachers of unexpected things.
5. Tulips will be in bloom! Holland? Tulips? Yes. everywhere.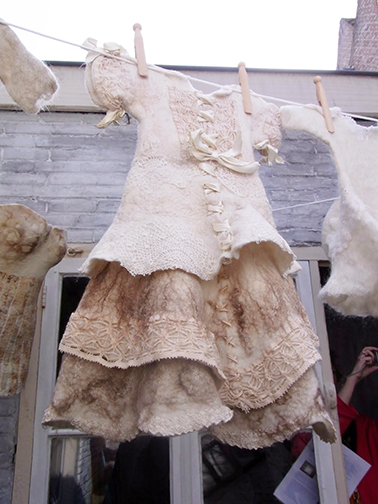 6. The Leiden Textile Festival follows the retreat. The city will full of opportunities to see (and acquire!) textiles old and new. Why YOU can even enter something you have made in one of the exhibitions, so HURRY to apply.
7. If you are searching for something and do not know what it is or where to look, this workshop, Seeds of the Soul: Creating from Your Core will set you up to find it.  In this class, I will gently guide you to uncover and sprout the seeds of art and inspiration that are buried deep within your soul. This, above all is what I love to do. I have years of helping artists move from uncertainty to confidence in their art and their future. Help me, help you (another line from Jerry Maguire).
8. The Netherlands has inspired artists who have had a lasting impact in the story of art: Van Gogh, Vermeer, Rembrandt, Rachel Ruysch and Judith Leyster, and two of my favorite early Neatherlandish painters, van der Weyden, and van Eyck.
9. If you are new  or unsure of traveling in new lands, you won't have to experience it alone. You will be with women who get you. Our lovely host and co-retreat organizer, Ginni Fleck, is an artist and ex-pat who knows The Netherlands and it's culture inside and out. After a 4 days of creating with her, you'll know exactly where to go (and how to get around) to explore all that Amsterdam has to offer. She has made sure we will be well taken care of. Please contact Ginni with any travel, or post-retreat planning.
10. $$$ – It's the most reasonably priced non-US workshop offered. With Red Thread Retreats, it is my mission to offer affordable, relaxed, comfortable home-like locations where we can come together as friends who have not yet met. Past Red Thread participants will agree that it is an atmosphere and experience where for life-long friendships and memories are made.
I know that it is a hard decision to travel nowadays, even more so if you have never done it before. Ginni and I want to make your decision easy and you experience as perfect as possible, so please do not hesitate to contact me or Ginni with any questions or concerns.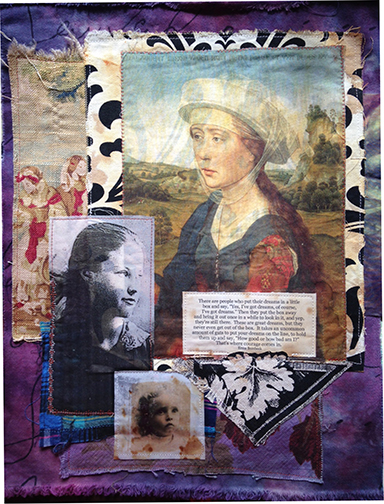 If this stirs desire in your soul, it just may be the thing you need to do. I know that feeling and it is always accompanied by uncertainty.  If it calls to you AND scares you, that usually means you are ready. And if you are saying, Hell yeah, count me in, then LEAP.
All the details are HERE. I hope to see you THERE.
"There are people who put their dreams in a little box and say, "Yes, I've got dreams, of course, I've got dreams." Then they put the box away and bring it out once in a while to look in it, and yep, they're still there.  These are great dreams, but they never even get out of the box.  It takes an uncommon amount of guts to put your dreams on the line, to hold them up and say, "How good or how bad am I?"  That's where courage comes in." Erma Bombeck
PS. If this isn't right for you, let me know what is. I'm game to make it happen.