An invisible red thread connects those
who are destined to meet regardless of time,
place or circumstance. The thread may stretch
or tangle, but it will never break.
Chinese Proverb
Expressive Abstraction in Oil & Cold Wax

Serena Barton
November 2-6, 2017


Knoxville, MD
SOLD OUT!
You'll have a great time discovering the magic of oil and cold wax medium in this three day class. Making art with oil and cold wax involves a lot of experimentation and a willingness to set out without knowing where you're going to end up!
Use your favorite shapes, colors, and marks to create stunning and atmospheric pieces that express your deepest self. You'll learn to prepare your panels with gesso, plaster, and Ceracolors. You'll use a wide variety of texture tools like kitchen utensils, coffee sleeves, squeegees, and found objects. You'll learn to add collage, oil bar marks, and to incise and scrape back. You'll explore composition and color, collage and other mixed media elements. Learn how to use solvents to add unusual and unexpected effects.
We'll work on a bunch of pieces at a time, so that you don't get bored watching paint dry. You'll learn more about your creative process and you'll leave class eager to experiment more with this delicious medium. You'll also leave with a lot of amazing and beautiful pieces!
Materials Fee: 60.00 includes oil paints to share, cold wax medium, texture tools to share, flat birch panels, oil bars, pastels, collage elements, Venetian plaster, Ceracolors to share, painting knives to use, and more – everything you need to complete your paintings.
In keeping with the Red Thread Retreat mission, Serena loves to provide an atmosphere where you can discover or rekindle your creative abilities. She provides lots of individual attention and feedback as desired. Her goal is to help you learn, experiment, and have fun!
Serena lives in Portland, OR USA where she offers creativity and art workshops, groups, and individual art coaching. She exhibits and sells her work in galleries. as well as online. She teaches at national art retreats and in various cities Her articles and work have appeared in many books and magazines in the U.S. She is the author of the books, Wabi-Sabi Art Workshop and, Wabi-Sabi Painting with Cold Wax, published by North Light.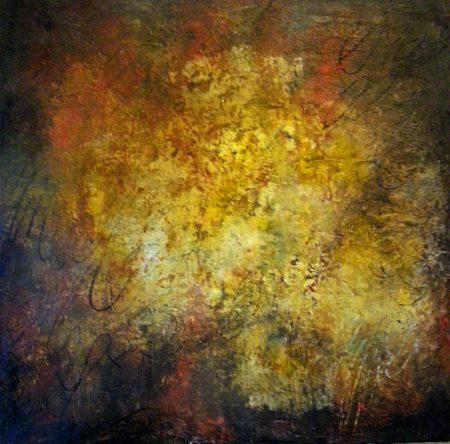 The DETAILS
Location: Blue Mountain Retreat Center is located steps away from the Potomac and Shenandoah Rivers, at the junction of Maryland, Virginia and West Virginia. Walk along the river path and cross the bridge to historic Harpers Ferry. Enjoy the clean mountain air just an hour away from three major airports.
Dates: November 2-6, 2017
Arrive Thursday,November 2nd in time for dinner.
Class on Friday, Saturday & Sunday, November 3-5 (1 hr lunch break)
Depart Monday morning, November 6, 2017.
All rooms are offered on a first come basis with a $150 deposit due at registration. The remainder will be billed with a one or two payment option and is due within 30 days of your registration. (If registering after May 1, 2017 (space permitting) payment will be due in full.
As always, the retreat cost is all inclusive except for the $60 kit fee due to instructor at the beginning of class. Your kit includes everything necessary to complete your paintings and to experiment with.
More FAQ & Answers
Your Red Thread Retreat fee includes:
4 nights lodging
Dinner Thursday through Sunday
Lunch Friday, Saturday and Sunday
Breakfast Friday through Monday
3 classroom days – 9 AM – 4 PM (with a lunch break of course)
24-hour art room access

Registration & Fee
Triple/Quad Room – $820
Double Room – $880
Single Room – $970
Cancellation Policy – Please read!
Cancellation by or before April 1, 2017 = Full refund less a $150 cancellation and processing fee.
Cancellation April 2, 2016-August 1, 2017, we will try to fill your spot and provide a full refund (less your $150 deposit).
There will be no refunds after August 2, 2017, but if you or I find someone to take your spot, you will receive a full refund less the $150 deposit
Art & Awe in Ireland
Lesley Riley

May 21-26, 2018


County Mayo, Ireland
Click here for more info and registration through Art & Cultural Travel
Natural Resources
Lesley Riley
October 11-15, 2018


Knoxville, MD
Registration opens
November 2017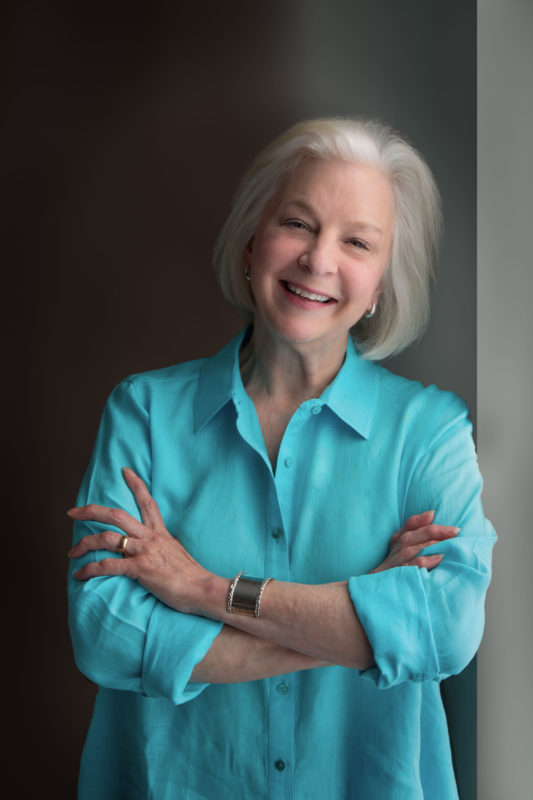 Explore and experience the magic of wet cyanotype, eco-dyeing and indigo
to create a hand-bound treasure trove of natural beauty.
More details coming soon.
Get on the list to be in the know.
This is the place where friendships are made,
where art (and a lot of laughter and nonsense) happen;
where lasting memories are created.
"Once a year Lesley Riley wraps me in a warm magical hug. She doesn't do it alone, all that attend her Red Thread Retreat become a part of it. Over the course of a few days my creative life is refreshed, renewed and transformed. I was lucky enough to be at the very first one and few years ago, even though I had never met Lesley or anyone else attending there was an amazing almost instant sense of sisterhood. The creative energy generated is enough to light up the sky. It has become a beacon in my year -a chance to grow and learn as an artist and a to make a deep connection made with kindred spirits. The setting where it is held is a big part of it too, it's beautiful and peaceful -and Beth Ehrhardt's Blue Mountain Retreat and the amazing food she prepares and serves us is fabulous. The whole experience is positive and generous and nourishing on many levels." Kathleen Dolan katholeen.com
"I am not embarrassed to say I am a Lesley Riley groupie. Why wouldn't I want to be a follower of someone who has so drastically impacted my life by your giving nature and your all inclusive and welcoming spirit! I have learned so much at each retreat, but additionally I have met many wonderful people – genuine people – humble people – people I am now pleased to call friends. Again, thank you for your willingness to be the conduit to touch my life with your encouragement which has allowed me to claim the title of artist…..something I have wanted to be since I was in grade school." Judy Zurenda [hasn't missed a Red Thread]
"The Red Thread Retreat is a fabulous art weekend with amazing instructors. But the real value is the red thread that twines through like-minded women who, though vastly different in age and geography, come together with an authenticity and closeness that transcends boundaries and enriches the creative spirit. Waahhh, I want to come back!!" Patti Edmon

"Was it a dream? Trying to find the words to describe the great time I had at the Red Thread Retreat. From the moment I arrived until we all left in a hurry (thanks to Hurricane Sandy), every day was full of girlfriends, art, wonderful organic food and lots of wine. So happy to have had this time. One of the lucky ones," Cindy Holland
"Thank you for the Red Thread experience – it was 1-2-3 – Meant to Be for Me: 1– I "got in" (lucky me – I knew it would fill up fast). 2 – It was just what I needed to restart my commitment to art-making. I had experienced a long dry spell (for a variety of reasons), and when I saw Red Thread advertised the intuitive message to Self was "I want to do this!" Think of it, all those art retreat options out there and my intuition said, "Self, do this one"! 3 – Self (me, myself and I!) was not disappointed (except for Mom Nature cutting it short as hurricane Sandy interrupted us Red Threaders and our art making!)

The instruction was exemplary, Blue Mountain Retreat Center was magical, and the camaraderie and bonding of the participants was truly indicative that "An invisible Red Thread connects those who are destined to meet regardless of time, place or circumstance. The thread may stretch or tangle, but it will never break. (Chinese Proverb)" Thank you again for orchestrating such a wonderful experience and I do hope to Red Thread it again!" Sara White
"The Red Thread Retreat in October was fantastic. There were fifteen of us from all over the US and widely differing ages. The Blue Mountain Retreat center is the ideal place to have such an event – it is very peaceful and away from all the hustle and bustle of our lives. We got to know our fellow participants and the sessions with Claudine and Nina were inspiring. We worked very intensely and then enjoyed dinner and conversation. We were able to talk individually with Lesley, Claudine and Nina after their sessions, which is something that doesn't usually happen at big conferences." Jill Payne
"I've been a Lesley Riley fan for years – I've read her books, taken classes with her, been mentored by her and retreated with her; she is a true kindred spirit. But by far, my best Lesley experience has been the Red Thread Retreat! Lesley gathered wonderful teachers and a group of creative, imaginative, talented and just plain real nice women for a long weekend of connecting and growing.

The venue was wonderful, a country setting with beautiful scenery, great healthy food, the availability of massage, lots of wine, a 24 hour studio space and no interruptions. The only obligation was to attend to one's creative soul. I would go again in a heartbeat. You better sign up now. It's good for you." Corinne Meharg
Please email me with any questions you may have!
Let the trees be consulted before you take any action
every time you breathe in thank a tree
let tree roots crack parking lots at the world bank headquarters
let loggers be druids specially trained and rewarded
to sacrifice trees at auspicious times
let carpenters be master artisans
let lumber be treasured like gold
let chain saws be played like saxophones
let soldiers on maneuvers plant trees give police and criminals a shovel
and a thousand seedlings
let businessmen carry pocketfuls of acorns
let newlyweds honeymoon in the woods
walk don't drive
stop reading newspapers
stop writing poetry
squat under a tree and tell stories.
~ John Wright