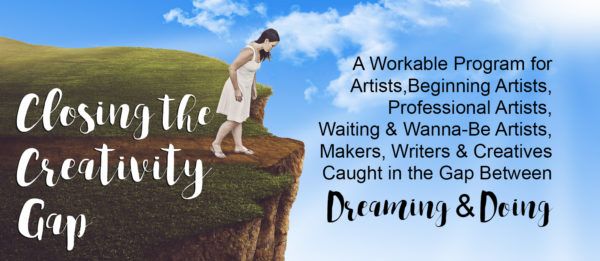 Welcome to Closing the Creativity Gap Program (CCGP). You just did a wonderful thing for yourself. Hugs all around.
We will work together to discover surprising insight, clarity, tools and practices to create and design specific solutions for bridging and closing your Creativity Gaps, and the creation of the regular, sustaining creative practice that you desire.
I understand our modern lives are full to the brim, but know that our time spent together now will pay off in the days, months and years to come. Right now is the best time to do this – so let's get started.
The first and MOST IMPORTANT step is to add yourself to our class mailing list below. Click SUBSCRIBE when you are done.
Be sure to add Lesley@LesleyRiley.com to your address book and approved sender list.
Once that's done, you will receive an email with this Closing the Creativity Gap Ruzuku classroom link that you can keep on file. Click on the link now to access the classroom. Before the program starts you can:
familiarize yourself with Ruzuku
schedule time on your calendar for the class
introduce yourself and meet other students
peruse and put into practice the Preparing for Success information I've provided