Compose+Yourself is for you if you:
create
crave answers
enjoy learning
are new to the studio nest
are just beginning to spread your artistic wings
have been flying around the studio a while
love to make stuff
aspire to make better stuff
want to feel more sure about what you're doing
need to know how to make your art wrongs right
long to feel more confident
wished you'd gone to art school
feel a need for some basic art education
seek clear direction
enjoy the structure and freedom an online class provides
What is Compose+Yourself?
Compose+Yourself is a new, personal approach to the art & study of artistic composition. It starts with the idea that to arrive at good composition, you have to put yourself in the picture first. (Not literally of course.!) Throughout the course the concepts, framework and tools of composition will be taught with a focus on how you see the world. The emphasis will be on putting your vision, your feelings, your thoughts and message into your work.
You must first compose yourself. Tools and technique are secondary. The whole point of studying composition is to know the rules, the whys and the reasoning behind it all so that you can use them to help you get your vision and art out of your head and into the world.
So how will I help you do that you do that?
I have structured the course with great care and attention to ensure that you really get, not only what you are looking for, but what you need. My approach in delivering this class falls somewhere between the classroom experience and a valuable handbook. I have been teaching women (and a few men) just like you for over 12 years, both in person and through my four books and three DVDs and Artist Success ASAP class and SEEK Series. I'm bringing all this experience and more to the table for the Compose+Yourself class.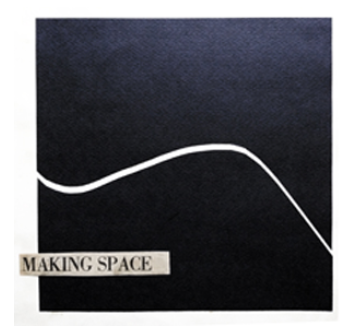 Compose+Yourself started as a small seed of inspiration a few years ago. Over the last nine months I have studied countless resources, interviewed a broad range of artists, and most of all, fine-tuned my own insights, experience and knowledge on the art of composition. I know I could spend many, many more months in this gathering phase, but I know better. The pregnancy is over and it's time to deliver.
I was just wishing the other day that I could just keep you in my pocket and take you along with me whenever I had an important decision to make about my work! ~ Stephanie Dyer
"It is thanks to people like yourself who unselfishly pass on the benefits of your experience to the rest of us that may never do any thing fantastic, but have a heck of a lot of fun trying — and how good it is!!!!! I love your book." ~ Lois Wadsworth

"A brief message to again thank you for a couple of wonderful days playing at AQC. You are a very generous person with your time, skills and knowledge and I had a truly wonderful time learning the techniques." ~ Ros Sloan
"Thank you so much for making an art form not appear so scary." ~ Meg Greene
I am still feeling the wonderful aliveness from the class…. I learned so much and I am excited about exploring the new path I found. Thank you for all that you shared with us! ~ Robin Brandes (Robinbrandes.com)
Thank you so much, Lesley, for a great class. I can't imagine better. I also wanted to echo someone else's comment and thank you all for creating a wonderful supportive environment. ~ Lori Zimmerman

Compose+Yourself Curriculum
Session 1: What is composition?
Why composition?
What composition does and doesn't do Why you need to Compose Yourself
Mindset for success
Materials for the class
Session 2: How to Compose Yourself
Learning how to see
How you see the world
How to see what's right under your nose
How to put yourself i your work
Session 3: Composition ingredients
Principles of design
Elements of design
Clearing confusion
Tools to tell it how you see (and feel) it
Session 4: Putting the tools to work for you
Session 5: Color
Hue are you?
Session 6: Artist as Magician
Controlling the action
The Golden Mean & Mr. Fibonacci and other scientific explanations
Session 7: Rules are made to be broken
How knowing yourself will help you know what to do
Trust the process, intuition and other wisdom
Session 8: Your best teacher
How to use what you've learned
Session 9: Less is more
Constraints = Freedom
Session 10: Final project & critique
Course includes:
Compose+Yourself Flickr Group (Private)
Compose+Yourself Facebook Group (Private)
Individual (private) email constructive critique of your final project by Lesley
GUEST EXPERTS
Lynne Perrella
Claudine Hellmuth
Carol Marine
Lynne Hoppe
Judy Coates Perez
Julie Fe1-Fan Balzer
Katherine Dunn
Joan Schulze
Pam Garrison
Jane LaFazio
How It Works
The Compose+Yourself course is entirely virtual. All class content resides on a password-protected typepad blog. It is easy to access and navigate so that you can participate from anywhere in the world, in a way that works with your busy schedule and at your own pace.
Compose+Yourself includes:
a three month course (October-January) with ten info-packed lessons
clear, concise, well-written and presented instruction
videos, audios, images, free downloads, worksheets, assignments and more!
inspirational art, wisdom teachings and personal stories from Lesley to support you along the way
guest interviews from incredible experts who know a thing or two about "putting yourself in your work" – international superstars of mixed media, quilt art, journaling, painting and more
Course Schedule – Self Directed, available 24/7, Lifetime access
After the Course
After the course, class content, and Flickr group continues to be available to you, so that you remain part of the Compose+Yourself community for as long as you want.
You are so awesome! A true artist, leader and mentor in this field. I am learning, as I pursue my own voice as an artist, how truly amazing it is that I have most definitely learned at the feet of masters. I hope my art will resonate with people and that my spirt/words/writing will one day be as helpful to others as yours have been thus far. Thank you for being one of my mentors on this journey. ~ Jen Cushman
"You are … on my rather short list of DO NOT MISS folks I ALWAYS want to learn and play and stretch and grow with." ~ Currie Silver (www.weecottagewonders.com)
"I signed up for this and I just need to let you know, 'great Job' thank you, for your hard work, your commitment, (I feel) to contributing to my success as an artist. You have never met me, probably never even heard of me, and I'm quite sure there are many others so completely thankful that someone would offer these talks free, to help me succeed. That is profound, my friend. I am learning so much. From the bottom of my heart, thank you!" ~Sue Chesley

Compose+Yourself is not only a course, it is really an invaluable tool you will use the rest of your life.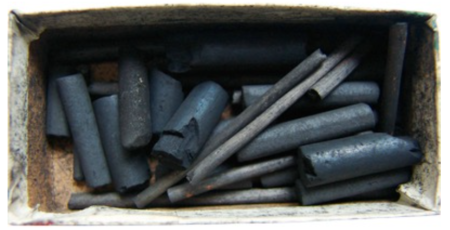 The points Lesley brought up to me spoke right to me and made so much sense,.So thank you Lesley for your approach and way of teaching that takes us timid artists out of our studios and into the world! Whatever the outcome!" ~Sandy Ohlson Sandyohlsondesign.com
"In our shared community, it's so fortunate to connect with people like you who afford all of us the opportunity to listen and learn…and push forward." ~ Joyce Adomaitis
"Let me, on behalf of the committee and The Art Quilt Association, once again thank you for your thoughtful, thorough, constructive, and timely critique, and your attentive emails. We know that you have had a lot on your plate – both professional and that dished up by Mother Nature. It has been a pleasure to work with you, and we are very glad that you got a chance to get acquainted with AQuA." ~ Terry Lee (www.chocolatefit4life.com)

About Lesley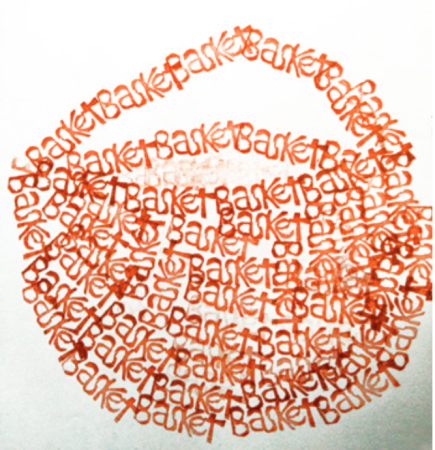 I bring to this class:
16 years of experience helping women empower themselves as artists and achieve their dreams. I've taught and coached hundreds of women to bring their art and talent into the world
With me, you get a very unique hybrid. You get the the practical, grounded in the 'real world' side: I received my BA in Women's Studies with a focus on women & art, and have over 30 credits in design from the University of Maryland. I have taught art to women (and men) all over the world, served as Arts Editor for Cloth Paper Scissors Magazine, written four art instruction books and filmed three instructional videos, juried art quilt shows.
You also get the psychological and spiritual side: I am a seasoned coach, spiritual seeker, artist, and woman with an understanding of the care and confidence needed to help you create art that is uniquely you.
A sincere desire to help you succeed.