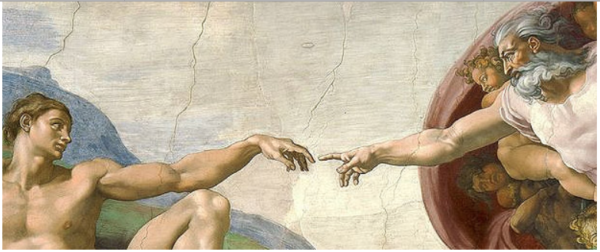 When it comes to art, details do matter. In fact and often take more time and consideration than all the work comes before. Details are what makes a piece sing. They indicate that the work is finished and ready to be seen. "God is in the details," right? Details are what makes a piece sing. They indicate that the work is finished and ready to be seen.
I understand the dread of the details. I rarely got to wear any of the garments I sewed back in the day because I truly hated the finishing details – the button holes, the hem, the pressing. It was the idea of the piece that excited me and all the fun and easy parts that came first, like choosing a pattern, buying fabric, stitching straight lines and conquering the armhole or set-in sleeve.
I would get to the point when I could try on my almost completed vision and in the 9 out of 10 times it did not match my expectations, that tall, slender vision in my head, I abandoned it. Time spent on a few details and I would have something new to wear. But the thrill was gone. It wasn't good enough.
Details require time and when it comes to art, applying judgment. "Am I overworking it?" "Is it done?" "Another highlight here?" "A crop there?" And if you have no formal art training you don't even trust your judgement. Heck, sometimes you don't even trust it if you have an MFA.

Creative judgement leads to uncertainty.
Uncertainty, to be resolved, requires feedback. Your own or from another. And even then, you'll never really know.
Feedback requires courage – courage to ask, to show, to receive feedback you may not like, something that may upset you after all that work you put into your creation.

It's not surprising that even though you are so very close to being finished, you fall into the Creativity Gap.

So how do you navigate the Detail stage of the creative process?
How can you avoid the Creativity Gap? Here are three suggestions to consider:
1. If you do not already have an art buddy, find one now. Having a trusted, like-minded soul that shares your interests can be your bridge across the gap. There are in-person and online ways to share your work with one or more people. Partner, team up against the Gap.
2. Take measures to train your eye. A little knowledge of composition can work wonders in evaluating your artwork. (I have an online class that does just that!)
3. Be aware and prepare. If you typically struggle at the end of a project, then consider that part of your process. (It's not at all unusual.) Recognize it when it happens. Acknowledge it – "Oh, here's the detail stage I must get through." Wait a day or two and return to your project with fresh eyes, an open heart for yourself and your work, and gratitude for coming this far.
Join the Creativity Gap Early Interest Email List. This is something I am planning for next year that will gently (with a touch of kick-ass mom-talk) help you take control of all of the things that come between your creative dreaming and the creative doing. If this sounds like something you may be interested in and you want more information as it unfolds, add your name to my early interest, no obligation Closing the Creativity Gap email list. Click right here, right now.