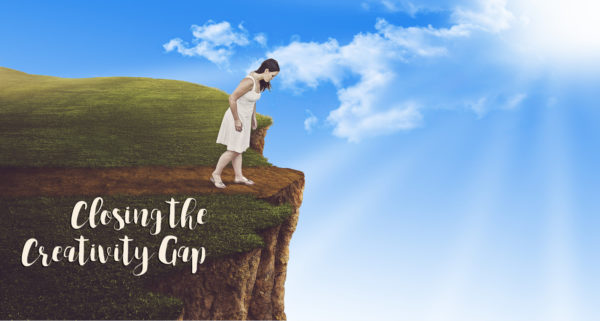 Hello again~
My team and I are super-excited. We're opening registration for Closing the Creativity Gap on April 5, 2017 and I can't wait to share this ground-breaking program with you.
I have created what I believe to be a pretty solid, even life-changing, experience for you, but I always want to improve. I've have been working for 3 months to fine-tune and make sure I've covered everything you need to be able to have the kind of creative practice you desire.
Here's a sampling on what's included so far:
This 8 week program shows you how to:
recognize and define the specific GAPS keeping you from your art
create systems and strategies for workable GAP solutions that fit your needs
close the GAPS that are 100% within your control
build bridges with solid foundations to get you over the GAPS you can't control
acknowledge and make your own wisdom actionable
sustain and maintain a consistent creative practice as you define it
Plus lots of other stellar and one-of-a-kind features, too.
(And don't worry – there's a lot of time built into those 7-8 weeks for testing and practicing solutions, family fun & emergencies, holidays, and even "sick" days. Plus the program will be downloadable and the classroom available until the end of the year.)
But I need your help. Before I finalize everything, I need to make sure I have everything covered, especially what matters most to you.
This is where you come in. Please take a couple of minutes to answer this one question:
Many thanks!