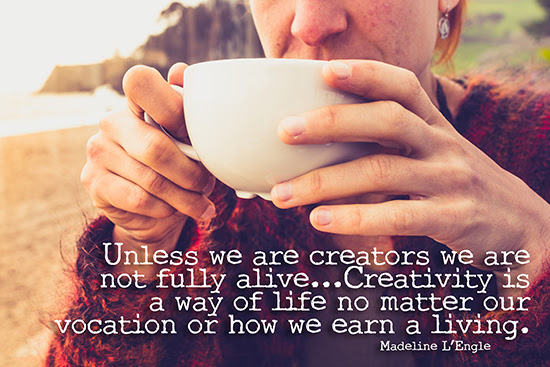 Is your creativity in a box?
Is it something you only take out of the box on special occasions? You're a creative person, a creator, I know that. However, I'm wondering, are you guilty of compartmentalizing that creativity?
I suffered from this affliction until I realized that creativity is a state of mind. It's a way of being. Creativity is how I think, how I act, and how I approach a situation. It's how I prepare a meal, share myself with others and spend my free time. Creativity is taking the nothings and turning them into somethings of value and meaning.
Creativity is not limited to time in your studio spinning straw into gold with your fibers, your fingers, your paints, papers or potions.

At its core, creativity is the daily inhale of inspiration and exhale of appreciation for a day when we making the world a better place. How? By my attentiveness to and expression of its beauty and possibilities. Of course, this applies to YOU too!
Please don't keep YOUR creativity in a box…