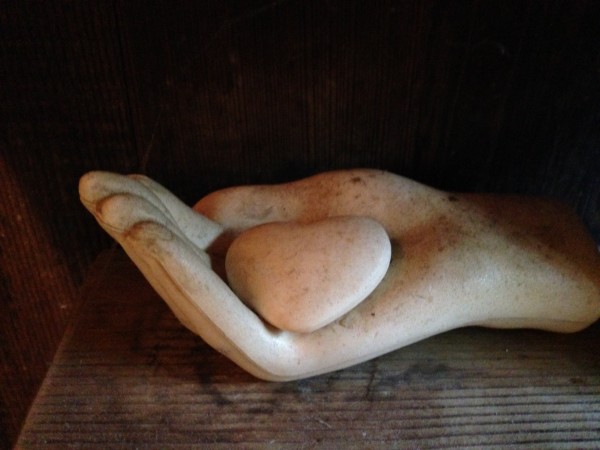 This is a story of divine interception. The older and more aware I am of her presence, the more I see her hand in the crafting of my life. Sometimes sneaky and subtle, sometimes only in retrospect and sometimes, like this story I am about to tell, a beautifully orchestrated series of seemingly unconnected events. Do not kid yourself that you are walking your path on your own. There are no coincidences. It's the mystery and magic of co-creation.
So I'm sitting on the porch of the Monterey Country Club, the one built before the 1890s in Blue Ridge Summit, PA. It just happens to be one of the oldest continually operating golf courses in the country and is so very (tongue-in-cheek) exclusive, that it has only 40 family memberships, the majority of them Washington DC weekenders with mountain-top getaways.
My husband and I were getting a little tour of the area from the owner of the house we are buying. It was his weekend getaway but will be our year-round home, ideally situated in the woods at the top of a road in Cascade, MD, on South Mountain, the northernmost range of the Blue Ridge Mountains.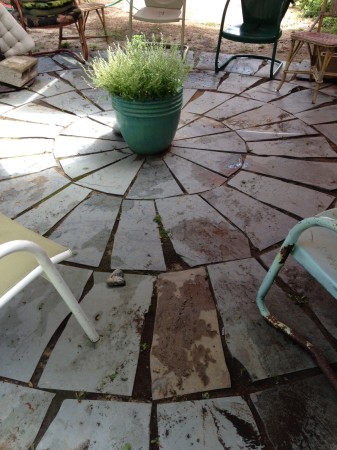 Just three short weeks ago, I was on Martha's Vineyard taking a writing workshop in Chilmark with Nancy Aronie. We had been waiting for a fussy, 83 year old seller to get real and meet our offer on her (in her eyes) perfect little house on the Braddock Mountain ridge overlooking Middletown Valley. In reality, since she hadn't changed a thing in the 46 years she owned it, her premium price proved to be over-inflated. 
So, impatient and eager to find the home, and waiting for the writing muse to strike, I hopped onto my 2015 favorite app, Zillow, to see if anything new had come on the market in Frederick County.
(Here's where divine interception starts to really make herself known. I'm going to number them for your convenience.)
#1 This time I expanded my search by a 10-mile radius and struck gold. A brick and shingle storybook style house circa 1930s with all the old world charm, lush landscaping and curb appeal a girl could want. I immediately texted my husband. "Is Cascade out of the question?" (It's another 30 minutes north of Frederick, MD where we are now and I had to twist his arm to move that far from DC three years ago.) I was shocked when he responded, "No." My husband is a real estate broker, so he said he would arrange for me to see the house Saturday evening when I got home from MV. "Oh, and there's another one we can look at, too," he added.
#2 Saturday finally came. Just as I was ready to settle in and wait for my flight, Southwest announced boarding for an earlier flight to Baltimore. Eager to see my dream house, I ran to the counter and asked if I could get on that earlier flight. It was full but she put me on standby. I was even willing to forgo my $15 extra Early-Bird check-in #A23 prime positioning and sit in the middle to get to this house faster.
#3 I was the last to walk onto the plane and walked down the aisle just far enough to find an empty overhead baggage spot and the expected middle seat. As soon as my carry-on was stored, and before I even started the dance necessary to sit in the middle, the guy in the aisle seat behind my dance partner hopped up and headed to the back of the plane to be near his friend. The aisle seat was mine and there was no one in the middle seat!
We made the 76.8 mile trip from BWI airport to Cascade in record time. There was a car in front of the dream home so we went to look at the other house first. I really had no interest in seeing it but, well, you never know. It was a newer one, just 13 years old, and, while it looked like an older home, it lacked the charm of one. My husband and I love older homes and have been gluttons for punishment, living in, fixing up or putting up with their dysfunctionality in four of them since 1983. But that hadn't stopped us from writing, or almost writing, contracts on seven old homes during the home search of 2015.
This newer home was really nice. Wrap-around porches, lots of light, windows I could actually open by myself, energy efficiency and all the rooms we needed and none that would sit empty. I liked it. But I had blinders on. It was the storybook stone and cedar house I had my heart set on. Until we went inside. 
Oh yes it was grand and glorious with all the details you would expect in a 1930s home – pocket doors, sleeping porch, butler's pantry, high ceilings, clawfoot tubs, original wall sconces, original kitchen, original uninsulated windows, original oil tank in the basement heat, original choppy, hard to heat, more rooms than we needed floorplan.
#4 This time, instead of imagining the possibilities I actually felt sick. $100,000 might just get the interior to where we wanted it. Or, I could walk right in to a 13 year old house, open the windows by myself and go fix dinner in my spacious, functioning kitchen. Suddenly ease and simplicity became the reigning factor in our decision. My husband does love a project, but, at 63, he finally realized, "I don't want to do that anymore."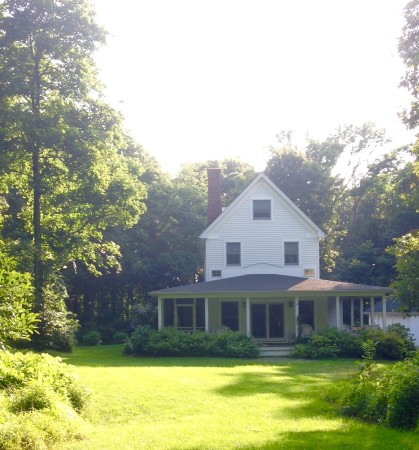 The next day we submitted a contract on the move-in-ready, victorian look-alike. It was the divinely inspired thing to do. This was the house for us. (Divine) mother always knows best.
And that's how I ended up on the porch of Monterey Country Club. The seller, Barry Cerf, and his friend, Stan were talking about how they met and why they chose Cascade as the spot for their weekend homes. Somehow Martha's Vineyard came up in the conversation. I said, "I was just there." Stan asked, "What part?"
#5 "Chilmark" "Ah, then you were in the right part. We spend a lot of time there. Why were you there?" Since Stan knew Chilmark, I figured he knew one of their stellar residents. so I responded, "I was taking Nancy's class." Excitement ensued. "Nancy Aronie?" Did you see the house at the top of her street? We used to live there," Barry said, "yeah, we know Nancy and Joel." "There were the original granola couple," Stan added. "My sister still lives there," said Barry. 
My husband, who knows there's a lot of divine intervention in my life, and I are sitting there dumbfounded. I found the house we had been searching for while physically and emotionally connected to the same place that the seller had spent time and created memories, on the same street, and with the very person that drew me to MV.
At what point was this all put into motion? Was the stalling, stubborn seller of the Braddock Heights house a player? Was it when a coaching client refer me to her friend, who then became my client and just happened to summer on Martha's Vineyard? Or when I told her two summers ago how I've always wanted to take Nancy's class? Or did it go back over 15 years when I first read Nancy's book, Writing from the Heart and knew that someday I wanted to meet this woman?
Coincidences just don't play out like that. I do not believe our lives are scripted and we are merely players in some master plan, but I do know that the way life works best is to say yes to opportunities, follow your heart and embrace life's detours. That sets us up for the divine to work her wonders on giving us, not what we may think we want, but exactly what we need.