Registration for the annual Red Thread Retreat opens at noon EST on Monday, January 19, with guest instructor Pam Carriker. What better way to get in a retreat frame of mind than hearing from my friend, Jen Louden, on 5 Yummy Ways to Create the Very Best Retreat. I am thrilled to have her as a guest on the blog today.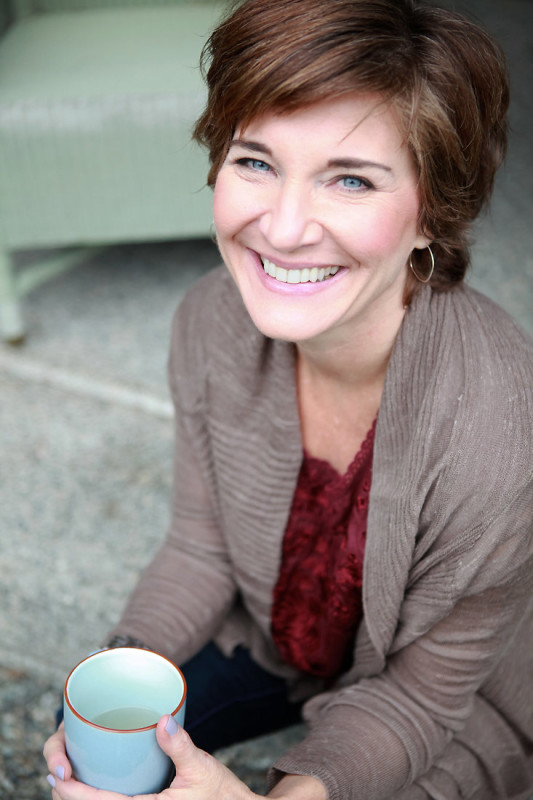 Take it away, Jen…
A creative retreat is the quintessential artist or writer's dream. Time to tend your creative spark, think long interrupted thoughts, meander, recharge and burrow into that project you've been flirting with.
Someone feeds you delicious food, you share tea or a glass of wine with other artists at the end of each gratifying day, hike in the bucolic countryside to clear your mind, nap when needed. Best of all, no interruptions: no children, aged parents or social media tugging at the hem of your attention.  
Creative retreats are life-changing and can make a tremendous difference to your work and your confidence- as long as you're a little bit prepared. Otherwise, you might find your expectations suck the creative juice right out of you, and you end up doing a lot more self-flagellation than creating. 
Here are the 5 principles I use when I lead – or take- a retreat.
1.  Lower Your Standards 
When asked how he managed to write a poem almost every day (including the day he died!), the poet William Stafford replied, "I lowered my standards."  
The opposite tends to happen, especially when going on a creative (or any kind of retreat) is a rare thing. "I'll write a chapter an hour, paint a new series of 50 paintings, find a fresh angle for my photography, I'll eat only green smoothies and do yoga the rest of the time."  All that striving and impossible goal setting? It kills the retreat vibe and the possibility of getting your truest work done – and certainly kills the creative renewal you are seeking.  
You know that good advice when you're packing for a trip to take out half of what you just put in your suitcase? Same thing goes for what you plan to do on a retreat. Cut it in half.  And then half again. I beg you.
 2.  Clearly State in Facts What Will Be Enough 
I was once gifted a week's writing retreat by the venerable Fetzer Institute and I set very clear "conditions of enoughness," as I call them, for my week: no email, no Twitter, no Facebook; finishing a 1st draft of a new project; connecting with the other writers by being present and listening fully each evening. Naming these tangible facts created a foundation that allowed me to do the kind of deep writing and thinking I had been craving, as well as nap, take walks with my new friends, and leave wildly inspired and renewed. 
When you bring together lowering your standards and naming in facts what is enough for your creative time, the wild goodness you crave has a place to gather, and monkey mind has a bone to chew on ("She's doing what she said she would… hmm, maybe I can shut up for a minute…").
 3. Declare a Time Element 
On retreat, it's vital you follow your desires, enjoy plenty of rest and play, and by deciding when and for how long you will work, you give yourself a gentle framework of satisfaction and containment. Otherwise, the endless expanse of time can be paralyzing. So maybe you paint from 9-12 everyday, and meander the rest of the time. Or you write in 15-minute timed intervals with 10 minute breaks for one hour, then take a one hour photography break. On the writing retreats I lead, I start people off with 60 minutes and, as the week progresses, the writing periods get longer. This lets people build their creative muscles without getting overwhelmed.
 Be sure and lower the bar on your time element! Just because you have 14 hours or so of being awake, that doesn't mean you can create for 13 1/2 of them.
4. Ensure What you Do is Dependent on You on an Average Day 
The lure of a retreat can lure you into believing you are super-human – there will be no dishes, no cooking, no email, certainly you will be transformed into someone who wears a cape and can do anything! As you are planning your retreat, keep in mind that you will, in fact, still be you. If you are not someone who writes after 3 pm, this will probably not change on retreat. If you are not someone who gets up at 5 and write for four hours without coffee, you won't be that someone on retreat. Plan for an average you day, and you will find yourself supported to get great work done, with plenty of free time to fill up your creative well.
5. Declare yourself Satisfied Even if You don't Feel Satisfied 
This is one of the most powerful ideas I teach. You did what you said you would do – say write for 2 hours, no checking email, then take a "noticing" walk with your camera, then read poetry and meditate. You get to the end of your day and you feel disappointed. Or worried you aren't using your retreat wisely, you aren't wringing every bit of writing life out of it. You are so adorably normal!
The very best way to deal with this feeling is to say, out loud (yes you feel silly doing this, so what?) "I did what I said I would and that it is enough. I am satisfied even if I don't feel satisfied." One of the most insidious – and common – ways we undermine our creativity is by belittling what we did do. Learn to rest in what you have accomplished, honor it, and you'll infused with new energy and well-being. Train your awareness to notice the good and the real.
But most precious of all, they remind you of why you create: how creating brings you in contact with the very heartbeat of life, the connection to all that is, and the overwhelming delight of being alive.  
Please give yourself the gift of a creative retreat soon — and be sure and take the tad of time (takes like ten minutes) to decide what will be enough so you can get the most out of your dream. 
Jen Louden is a personal growth pioneer and the author of seven books. Her most recent is A Year of Daily Joy, a guided journal, just out from National Geographic. She is also the creator of the brand-new Oasis. Check it out here: www.jenniferlouden.com/the-oasis.
---
Come back on Monday for 5 Reasons to come to the Red Thread Retreat.