When there are too many choices, many choose nothing at all.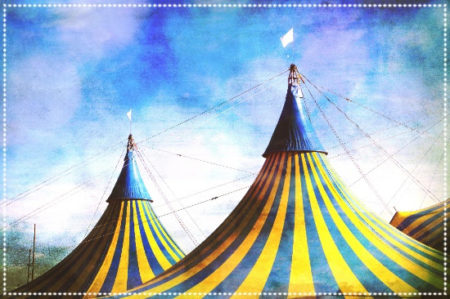 Many years ago, in my 1990s, dollmaker days, I took a class with renowned American craft artist and pioneer in the art-doll movement, Akira Blount. Akira lived in the Tennessee foothills of the Smoky Mountains, surrounded by the nature that inspired her later creations.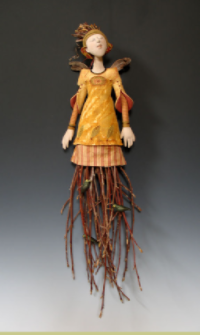 When asked where she got her fabric, Akira shared that it came from Walmart, the closest and only source, over an hour drive away. She explained, "When your choices are limited, it forces you to be more creative." That one line was my biggest takeaway from the class, one that has helped me out of the circus in my head, the circus of too many ideas, too many choices. I had never considered that limited choices boost creativity!
If you don't know where to begin, make parameters your friend.
A parameter is a self-imposed rule or limit that controls what or how something should be done.
Here are some examples:
limit your color palette to blue and white
create a series of bowls using torn paper collage
work only with what is on your worktable
limit the size
trade in paint for charcoal
explore one shape
use leaves as subject & inspiration
Many artists create a parameter by working in a series. Not only does this limit choices and tame the circus, but offers a deep dive exploration that yields additional benefits – new awareness, greater skill, mastery of materials and techniques, and, as a bonus, personal growth. Working in a series strengthens your focus muscle – something we can all benefit from in this 21st century world of distraction.
Limited choices boost creativity.
Try it! Next time you have the urge to create but don't know where to start, or what to do, and are in danger of falling yet again into the Creativity Gap, set yourself up for success with some parameters.