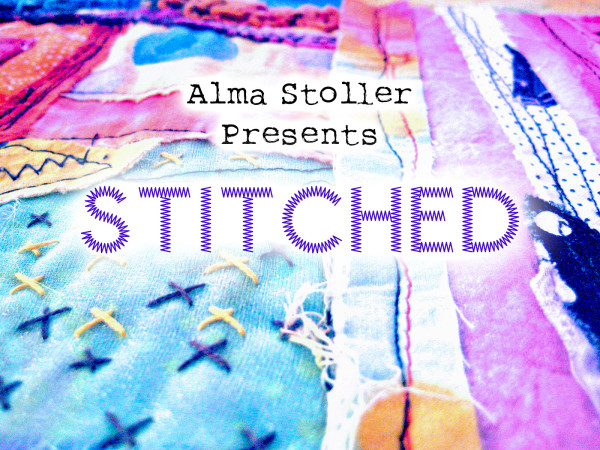 STITCHED 2015 is:
–Seven online classes by an eclectic group of awesome artists.
Hanna Andersson, Lynn Krawczyk, Celeste Beck, Lesley Riley, Lidija Miklavcic, Carrie Payne and Carmi Cimicata.
-In addition, Alma Stoller will post a new online class every month for the entire year – everything from doll making, silk ribbon embroidery and crochet, including two art quilt classes called Ladies of the Canyon and She's so Unusual.
– There will also be a 12 x 12 Block-of-the-Month every month for the entire year.
– and 6 giveaway prizes that any registered STITCHED student can win.
STITCHED 2015 will last an entire year – the perfect way to stay inspired and motivated. 
Classes starts 

March 1st 2015

 
and end 
March 1st, 2016
.
STITCHED consists of over 25 online instruction videos for only 89.00 dollars –

that's less then $5 a class and $8 a month!

What a bargain! I'm excited, are you with me?
Click here to view more details and I'll see you in the classroom!