Women have been painting self-portraits for centuries.
Can you match the paintings with the correct dates? Pair the number of the painting with the letter of the alphabet that corresponds to the year you believe the self-portrait was painted.
For example, if your answer for image #1 is A- 1701, submit your answer as 1A. (See full instructions for submitting below.)
The person with the most correct responses wins a $10 Amazon Gift certificate. In the event of a tie, a name will be randomly chosen.
Note: There are two self-portraits from the year 1965.
A. 1701 B. 1887 C. 1931 D. 1928 E. 1930 F. 1960
G. 1965 H. 1965 I. 1974 J. 1992 K. 2002 L. 2009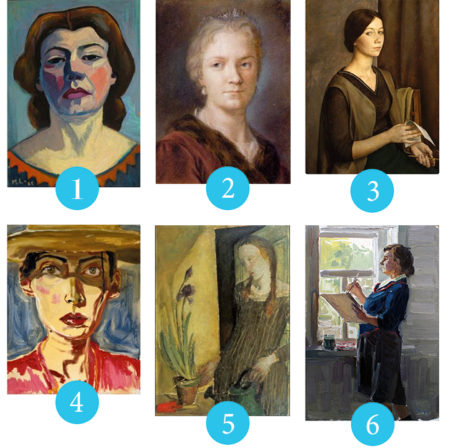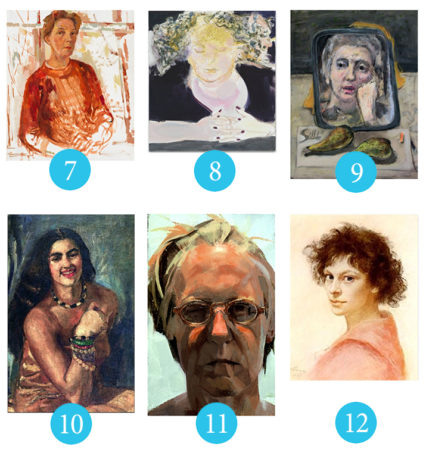 Submission Instructions
List your answers in a vertical format in numerical order, for example:
1A
2E
3L
4G etc
2. Email your responses to Lesley@LesleyRiley.com. Use Dating Game in the email subject line.
3. Responses must be submitted by 12 noon EST on Wednesday, February 22, 2017 to be included in the prize competition.
The challenge winner, correct answers and self-portrait artist names will be announced in the February 23rd PickUp.