You have been on my mind a lot.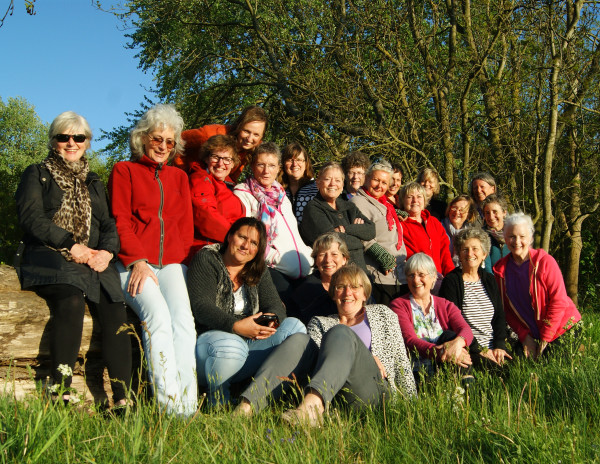 I thought about you while facilitating the life-changing Red Thread Retreat in Amsterdam (here's our group photo.)
You were on my mind while I was roaming the green, green countryside of Scotland, searching for the sacred. And yes, you were present in my thoughts as we celebrated my Dad's long, well-lived life at his funeral last Friday
Up until today, I had been numb and empty, slow to process the insight, ideas, inspiration, changes and loss that comes from such life-changing places and events. Yet still I thought of you.
That's how I know that this work I do – inspiring and guiding artists & makers, crafters & dabblers to be their best creative self – is my purpose, my calling, my true passion. Why? Because I have discovered that you are the art you are trying to create. It is through the act of creating and making your soul visible that you become whole. I want everyone to feel whole, complete.

I am still working on the project I spoke of in my April 7th post, This One Thing Turned Her Life Around, but like life, everything must happen in it's own time. I now know that I needed to have the experiences that this month of May brought to me in order for this next endeavor to be right and true.
So yes, I am thinking of you, and wanted to check-in to let you know that I'm here, creating with you in mind…always.